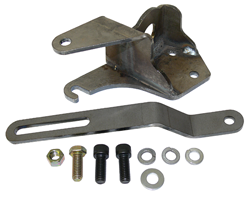 This item is highly recommended when converting to power steering and using existing original style front motor mounts.

Kit comes ready to paint or chrome and includes all necessary hardware for installation.

Please specify engine type.

Note: Upgrading to power steering requires modifications to steering columns and/or the steering system.