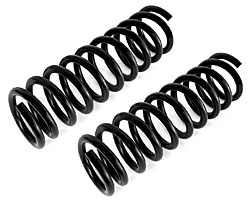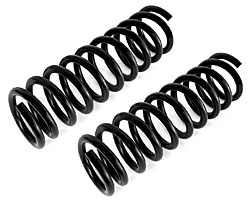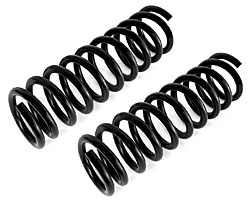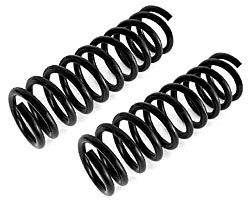 Coil Spring Set for 1970-81 GM Midsize Car, Front
Coil springs available for 1970-81 Chevy Camaro, Pontiac Firebird-Trans Am, 73-77 Chevelle, El Camino, Monte Carlo and 75-79 Chevy Nova or GM equivalents. Applications include: Stock height or 1.5" lowered. Small or big block applications.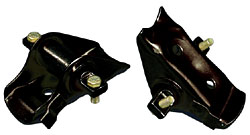 Coil Spring Lift Isolators, Set
Available for all vehicles. Coil Spring Lift Isolators. Tough formulation that will last a lifetime. Impervious to deterioration caused by oil, grease and the elements.