Model A Ford, 32 Ford, 33-34 Ford I.F.S. Suspension Kit, Heidts SuperRide
NEW ITEM! HEIDTS IFS IS BETTER - Independent Front Suspension gives you twice the ride of a new 4-link dropped axle at a comparable cost. It adds more cash value to your car than any other type of suspension. With Heidts engineering you get an unmatched, correct, safe ride. Heidts Superide complete system is perfect for the ultimate stance!
Drop Spindles, Tall Type, OE Disc Brakes, 67-69 Chevy Camaro, 68-74 Chevy Nova, 64-72 GM A-Body
2" drop spindles fit 1964-72 GM A-body Chevelle, El Camino, Monte Carlo, Malibu, Buick Skylark, Pontiac GTO, Le mans, Oldsmobile 442, Cutlass cars.
Tall type spindle improves camber curve when cornering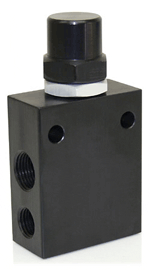 Adjustable Power Steering Flow Valve
Adjustable power steering flow valve allows you to change the amount of line pressure going to your gear box, rack-n-pinion conversion or OE style power steering. If your Classic has sensitive steering or too much power steering this small item its the answer for you.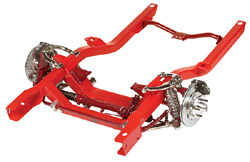 1970-81 Chevy Camaro, Pontiac Firebird, F Body, Front Suspension Kit, SubFrame, Heidts ProG
Bolt on the best suspension possible for your muscle car! Lowers vehicle 3-4". Available for 1970-81 Chevy Camaro, Z28, SS, RS, Pontiac Firebird, Trans Am, Formula cars.