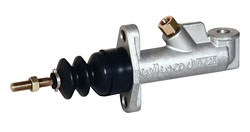 Wilwood Remote Master Cylinder
We carry individual Wilwood master cylinders for your customized conversion of your Vehicle. Available for all vehicles.
Wilwood Master Cylinder, Aluminum Tandem Chamber, Disc Brake Conversion
WILWOOD TANDEM CHAMBER MASTER CYLINDERS represent the latest refinements in brake pressure actuation and fluid control. The exclusive Wilwood features incorporated in this innovative and unique new design make it the perfect choice for a wide range of custom manual or power brake applications.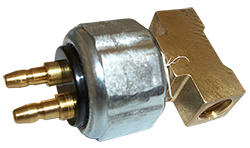 Brake Light Switch with Fitting
This brake light switch is a must when modifying your brake system and no longer using the original brake light switch.
Ships via US post office.
Combination and Proportioning Valve Bleed Tool
Combination and Proportioning Valve bleed tool. Use our Proportion Valve Bleeding Tool when bleeding your brakes to lock the prop valve in place and keep the valve from tripping the shut off mechanism.
Ships US Post office for $7.00