12 volt Automotive Vacuum Pump
Our vacuum pumps work great for power brake applications running a large camshaft that causes low engine vacuum. Helps create vacuum to produce better braking performance. Available for ALL vehicles!
Electric Parking Brake Conversion
NEW ITEM! Our electric parking brake conversion makes for an effective, easy and safe method to clean up yourt interior ansd simplify your parking brake system on you hot rod.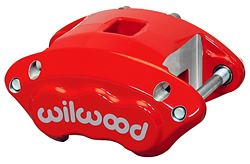 Wilwood Single and Dual Piston Floater Calipers (D154)
1969-81 GM BRAKE CALIPERS, WILWOOD, DUAL PISTON BILLET ALUMINUM, Brake Pad Plate #D154 Wilwood's D154 forged billet caliper is a direct bolt-on, lightweight, high-strength, extreme duty alternative to the OE cast iron calipers that were used on a wide range of factory disc brake equipped mid size GM cars and small trucks beginning in 1978. Includes Pads!