1963-72 Chevy Truck Aluminum Fuel Gas Tank Combo Kit, 19 Gallon
Aluminum fuel gas tank locates behind the rear axle and offers increased fuel capacity and safety. Fits 63-72 Chevy, GMC C10, C15 and C20 trucks. Includes sending unit, stainless fuel filler, hose and clamps.
Available in bed or side fill. E.F.I. pump kit available.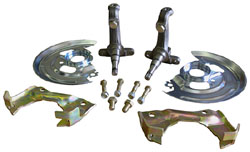 1964-72 Chevy Chevelle Disc Brake Spindle Kit, OEM type GM car
OEM disc brake spindle kit with caliper brackets and dust shields available for 1964-72 Chevy Chevelle, Pontiac GTO, Buick Skylark, Olds Cutlass and GM A-body cars.
For original style disc brakes or can be used with Wilwood upgrades.
Market price:
$159.99
save 20%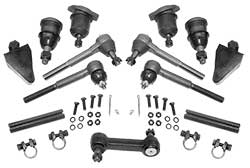 1967-69 Chevy Camaro Power Brake Booster Kit
Power brake booster fits 1967-69 Chevy Camaro and Pontiac Firebird. Add power brakes to your Classic muscle car without major modifications
Available for drum and disc brake applications.