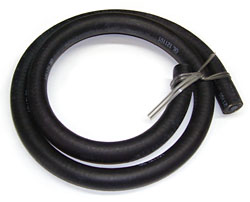 Power Brake Booster Vacuum Hose, Rubber
Light-duty hose specially engineered for power brake applications on passenger cars and light trucks. Even the very best hoses wear out. Be safe, check yours today!
Ships anywhere in the USA for $7.00
1963-72 Chevy C10 Truck Frame C Notch Kit, Heavy Duty Bolt in Type
Premier Product! Heavy duty C Notch kit. Recommended when lowering the rear of your 1963-72 Chevy C10 truck more than 4" or plan on towing with your lowered classic truck. Far superior to the bulky 3/8" thick units found on the market. Unique design allows for perfect positioning every time.