1963-66 Chevrolet-GMC C10-C15 Trucks, Front and Rear Power Disc Brake Conversion Kit
Add Power Disc brakes to your truck without major modifications! If you have been looking for an all in one disc brake conversion for your Classic truck, well you have found it! Available for 1963-66 Chevrolet/GMC/C10/C15 trucks. Available in 5 or 6 lug rotor configurations and stock height or 2.5" drop spindles.
Market price:
$1699.00
save 7%
1963-66 Chevy & GMC C10, C20 Truck Aluminum Radiator
HOT NEW ITEM! Now available are our 100% tig welded aluminum radiators. Rated to cool up to 1000 horsepower! Available for 1963-66 Chevy C10, C20, C30 trucks as well as K10 & K20 trucks - Also works for GMC with V8 engine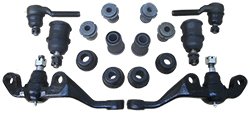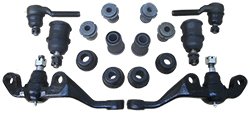 1963-72 Chevy C10 Truck Frame C Notch Kit, Heavy Duty Bolt in Type
Premier Product! Heavy duty C Notch kit. Recommended when lowering the rear of your 1963-72 Chevy C10 truck more than 4" or plan on towing with your lowered classic truck. Far superior to the bulky 3/8" thick units found on the market. Unique design allows for perfect positioning every time.