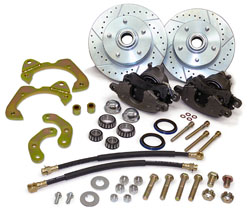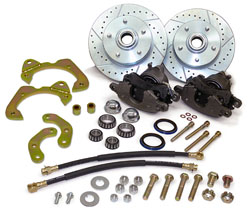 1965-68 Chevy Impala Disc Brake Conversion Kit, D52 Caliper
Available for 1965-68 Chevrolet Belair, Impala, Biscayne fullsize Chevy car. This is the best and easiest way to convert your Classic Car to disc brakes. This disc brake kit features a two piece caliper bracket for use with larger calipers and increased stopping power.
1958-64 Chevy Impala Tubular Lower Control Arms
Premium USA made tubular lower control arms available for 1958-64 Chevy Impala, Belair and Biscayne. Our tubular lower control arms are a perfect compliment to our tubular upper arms. Improves handling and performance.
Market price:
$399.99
save 10%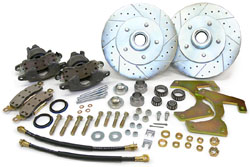 1953-62 Chevy Corvette Disc Brake Conversion
Disc brake convesrion kit available for 1953-62 Chevy Corvette. Mounts to your existing spindles for an easy installation. Decreases 60 to 0 mph stopping distances.
Free zinc plating with rotor upgrade.