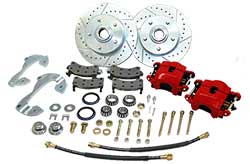 1958-64 Chevy Impala Tubular Lower Control Arms
Tubular lower control arms fit 1958-64 Chevy Impala, Belair & Biscayne. Our tubular lower control arms are stronger than the stock and great for air ride or hydraulics.
Improves handling and performance.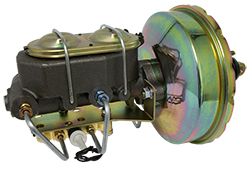 1965-68 Chevy Impala Disc Brake Conversion Kit, D154 Caliper
Available for 1965-68 Chevrolet Belair, Impala, Biscayne fullsize Chevy car. This is the best and easiest way to convert your Classic Car to disc brakes. This disc brake kit features a one piece caliper bracket and works great with small rim and tire combos.