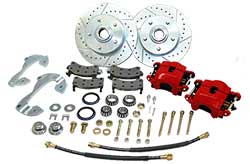 1958-64 Chevy Impala Tubular Lower Control Arms
Tubular lower control arms fit 1958-64 Chevy Impala, Belair & Biscayne. Our tubular lower control arms are stronger than the stock and great for air ride or hydraulics.
Improves handling and performance.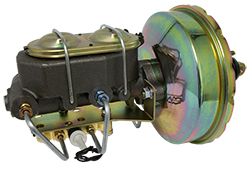 1965-68 Chevy Impala Disc Brake Conversion Kit, D154 Caliper
Available for 1965-68 Chevrolet Belair, Impala, Biscayne fullsize Chevy car. This is the best and easiest way to convert your Classic Car to disc brakes. This disc brake kit features a one piece caliper bracket and works great with small rim and tire combos.
1973-87 Chevy C10 Truck Tubular Upper Control Arm Set
Improved Design! These tubular upper control arms have been designed with performance and apperance in mind. Great for lowered truck applications. GREAT FOR AIR RIDE SUSPENSIONS!
Available for 1973-87 Chevrolet and GMC trucks.