Rear Disc Brake Conversion Kit, GM 10-12 Bolt Rearend, 12" Rotors 19182
GM 10-12 BOLT REAREND 12" BIG BRAKE KIT! Available for all Chevy cars including 55-57 Chevy Belair, 58-64 Chevy Impala, 65-70 Impala, 67-69 Camaro, 70-81 Chevy Camaro, 62-67 Nova, 68-74 Nova, 64-74 Nova, 64-72 Chevelle.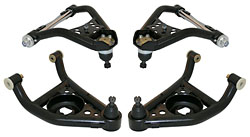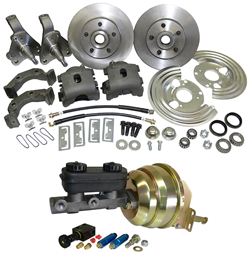 Performance Online Parts Catalog 2017 DVD
NOW AVAILABLE ON DVD!! PERFORMANCE ONLINE'S BOOK OF TRICKS 2017 Full Color parts catalog is a must when in the market for Vintage Brakes, Suspension Parts, Steering Conversions, Chassis components and Accessories items, which includes Headers, engine pulleys, power window kits and much, much more.
1963-66 Chevy & GMC C10, C20 Truck Aluminum Radiator
HOT NEW ITEM! Now available are our 100% tig welded aluminum radiators. Rated to cool up to 1000 horsepower! Available for 1963-66 Chevy C10, C20, C30 trucks as well as K10 & K20 trucks - Also works for GMC with V8 engine