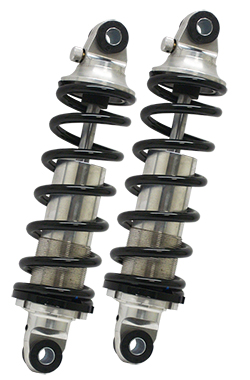 Coil-over shock assemblies are available with plain or polished shock bodies, specify. Fits Ford and Chevy, or most any vehicle.

Springs are chromed on all coil-overs.

Spring height adjustment is by a threaded spring seat and locking ring.

Shock rate is adjustable using 6 position adjusting knob.

Shocks are 15" extended, and 11-7/8" compressed.

Recommended spring rate is 250-300lb. Please specify when ordering.