NOTE: Booster may differ from picture depending on type of booster options you have chosen.
Part #BBF-T4753
Steps: Read these instructions carefully!
Important: This kit is assembled for shipping purposes only! Be sure to check all nuts and bolts for adequate torque prior to use. Don't forget! Make sure this kit fits your application prior to painting or plating. Note that chroming or painting the booster can cause it to malfunction if not done properly. Parts that have been plated, painted or modified may not be returned.
1.  Remove the stock braces between the firewall and the steering support. Cut a center hole for the booster 6" down from the lip and 1-1/2" from the center of the first rib using a 2-1/2" hole saw. Removal of stock gauge clusters ease in the installation.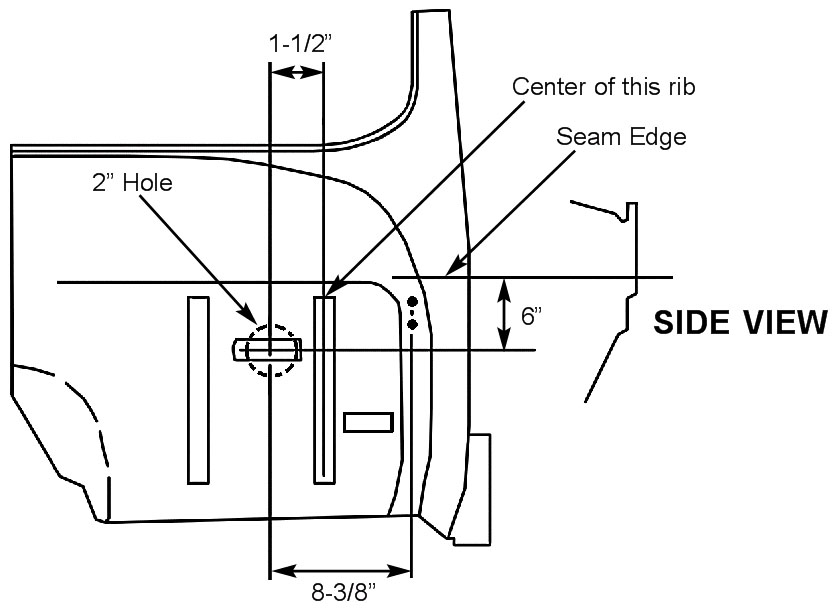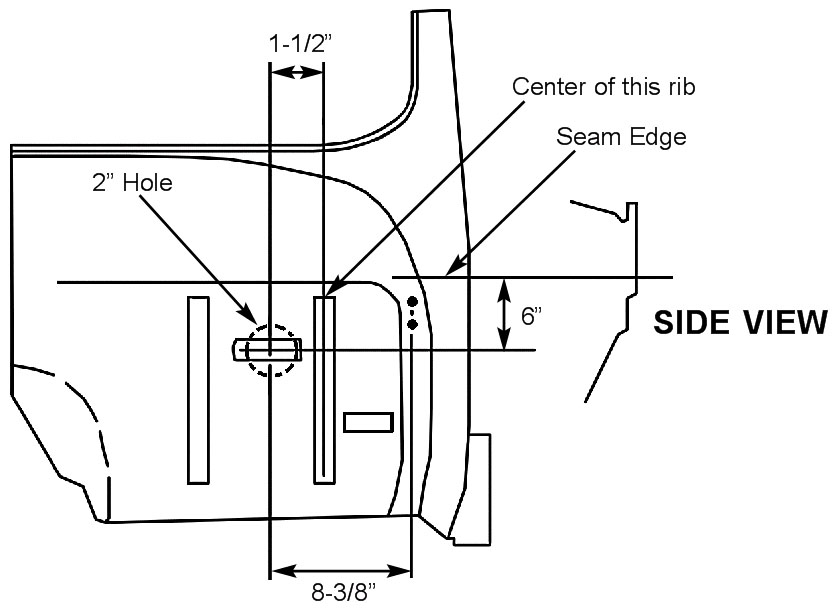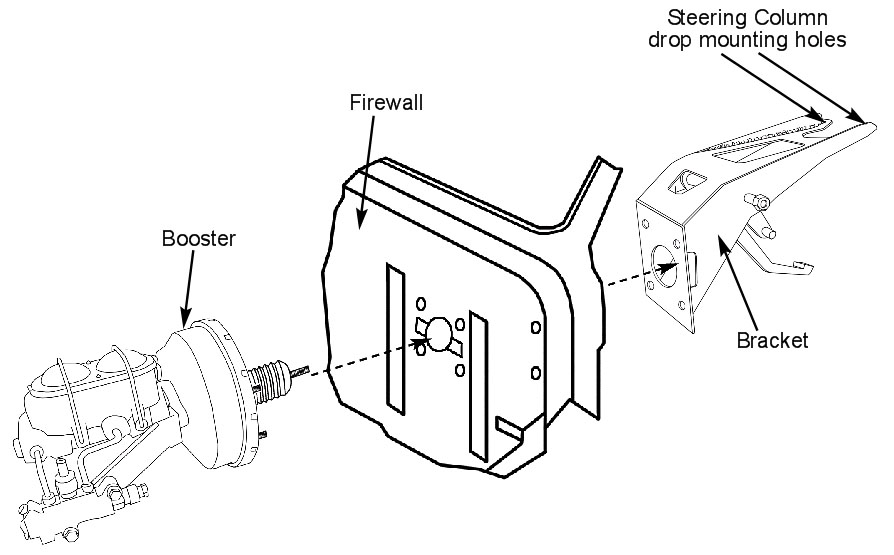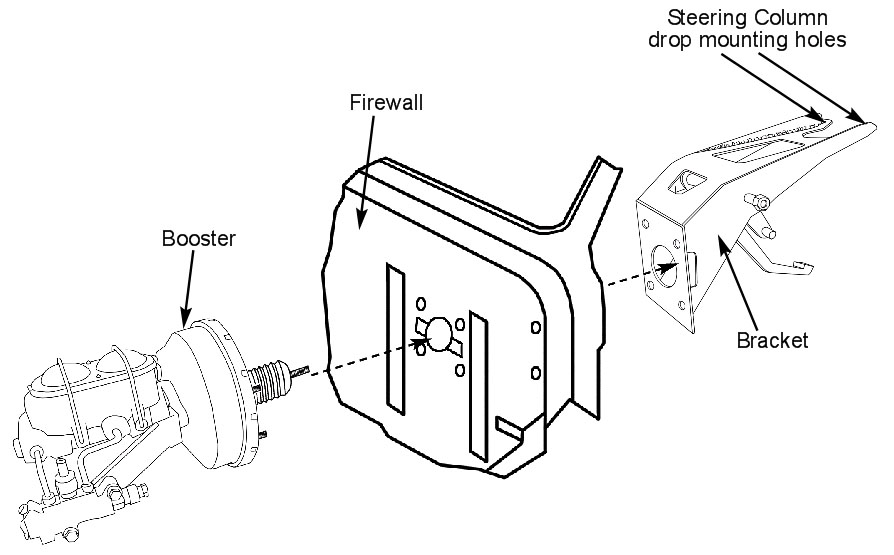 2.  If the firewall has a rib, trim the metal spacer to fit as shown in the second diagram. If the firewall is flat, discard the sheet metal spacer.