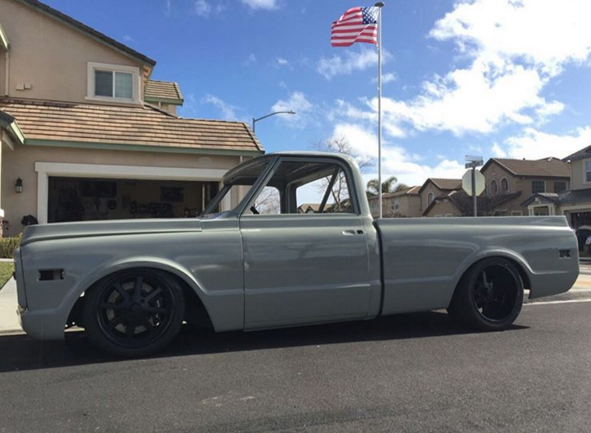 The Harmola brothers, owners of Aldan American, have a 1971 C10 build that was featured on an article on ClassicCars.com.  This ground up build is centered around building a C10 race truck that can match the handling and performance of a new Corvette!  Utilizing modern suspension design with state of the art Aldan American adjustable coilover shocks, the Harmola brothers will do just that.  Plans for the build include IFS suspension up front with Aldan American coilovers and upgraded rear coilover suspension in conjunction with Performance Online rear trailing arms.  They plan to utilize Wilwood disc brake conversions at all four corners of the truck to help them with braking performance after performing an LS motor swap with a T-56 6speed manual transmission.
Parts acquired for this truck include Performance Online's exclusively designed rear tubular trailing arms which were designed for increased strength while keeping weight to a minimum.  Another great feature of the trailing arms is the ability to easily attach a rear sway bar.
In conjunction with our tubular rear trailing arms, they opted for our adjustable trailing arm crossmember that has built-in Anti Squat provisions.  The crossmember (pictured below) gives you 4 different positions on the trailing arm mounts to allow for adjustment with anti-squat.   This crossmember works exceptionally well with lowered vehicles and conveniently bolts into the stock location of your C10 truck.
For more information on the Aldan American C10 build article within ClassicCars.com, please click here!