Let the build begin!  Performance Online's 1967 C10 build has begun.  About 6 months ago POL acquired a very nice, stock 1967 small window, short bed, fleetside C10.  A few of us here at POL sat around looking at it and throwing build ideas out.  A decision was reached.  Follow this blog through the build to see our visions come to life.  During the build we will spotlight some really cool new products and address build techniques to make your build a little easier.  Below is a picture of our starting point.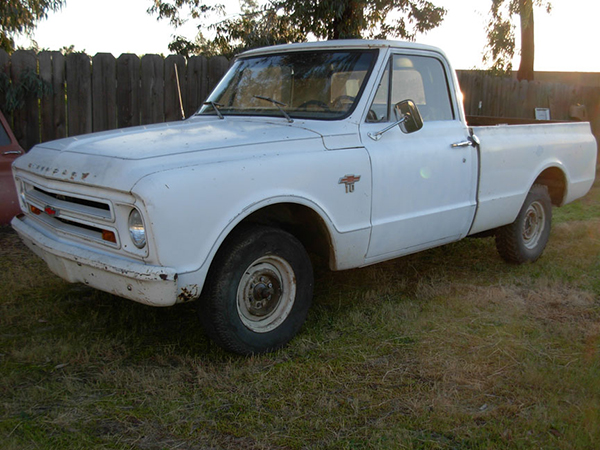 We started the way any full build should start.  Tear it apart!  As you can see, we stripped it down to a rolling chassis.
Here are a few images of the original suspension.  Later in the build you will see all the cool NEW items that we will install.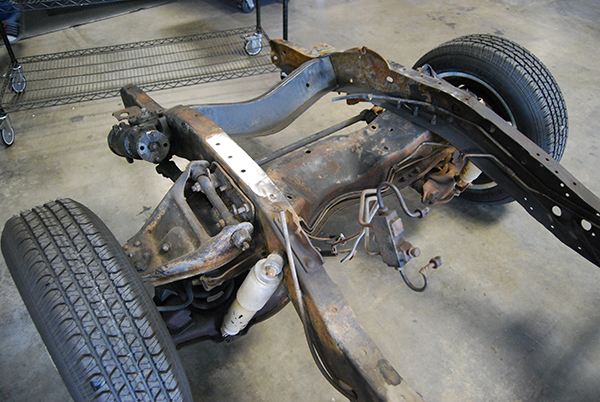 Above is the stock front suspension and gear box. ▲
Below is a close up of the factory control arms and shock mounts ▼
Here is a shot of the original trailing arm cross member and factory trailing arms ▼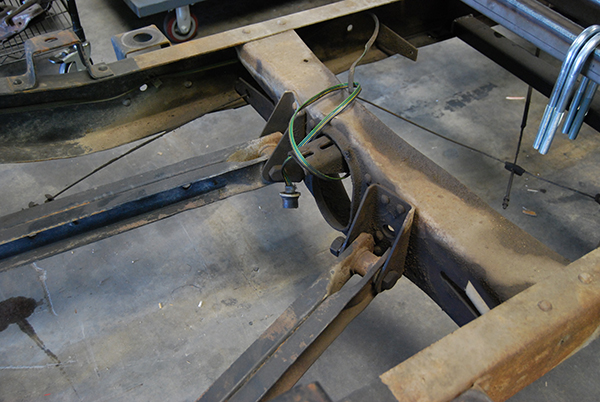 And here is the factory rear 6-lug rear end, coil springs and trailing arms▼
Below, we are test fitting our aluminum fuel tank.  This allowed us to drill all mounting holes so we are not drilling our
freshly powder coated frame. ▼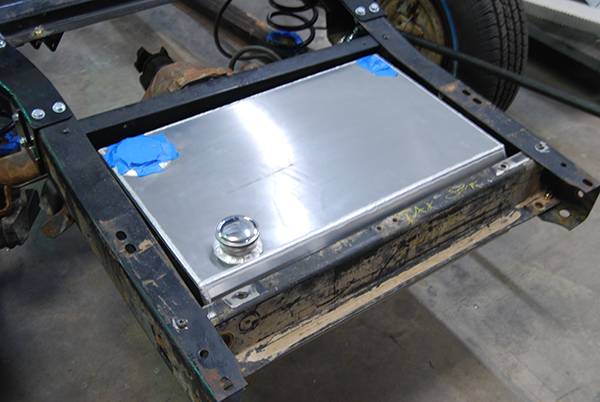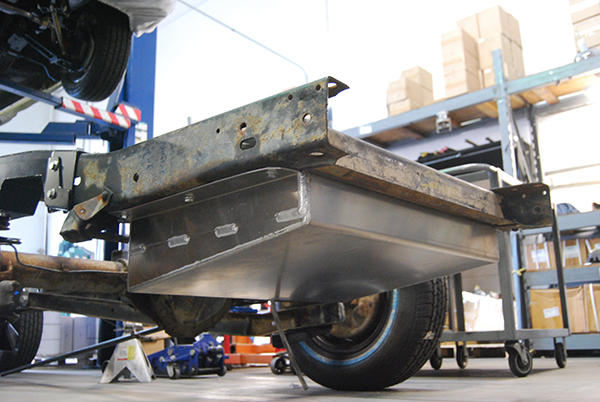 We also fitted our NEW heavy duty c-notch.  This required drilling and cutting the frame.  This new 2 pc C-Notch re-creates
the C-Channel frame, doubling up on the side wall creating one of the strongest sections of the frame.  Works great for lowered
trucks that want to tow a trailer.    See below ▼
Still plugin away at it.  In the pictures below we have installed our Tubular Engine Mounts.  Here we fitted standard small block Chevy.  Later we will show it with  our new fully adjustable LS mounts.  These new "Adjust-2-Fit" LS mounts offers adjustable front to back movement to let you place the engine where you want.  We also bolted up a set of our Tubular Upper and Lower Control Arms. ▼
Well, Let the fun Begin.  We got the frame, rear end and a bunch of other parts back front powder coat.  The
Guys over at R&R Powder Coat in Riverside did a great job!
We installed the Power Steering gear box and our NEW tubular engine mounts in the front and out back we
installed the aluminum fuel tank and a set of our anti-squat brackets for the trailing arms
Update May 2019. We've come a long way with the C10. Here is the latest rendering by Busted Knuckles Design.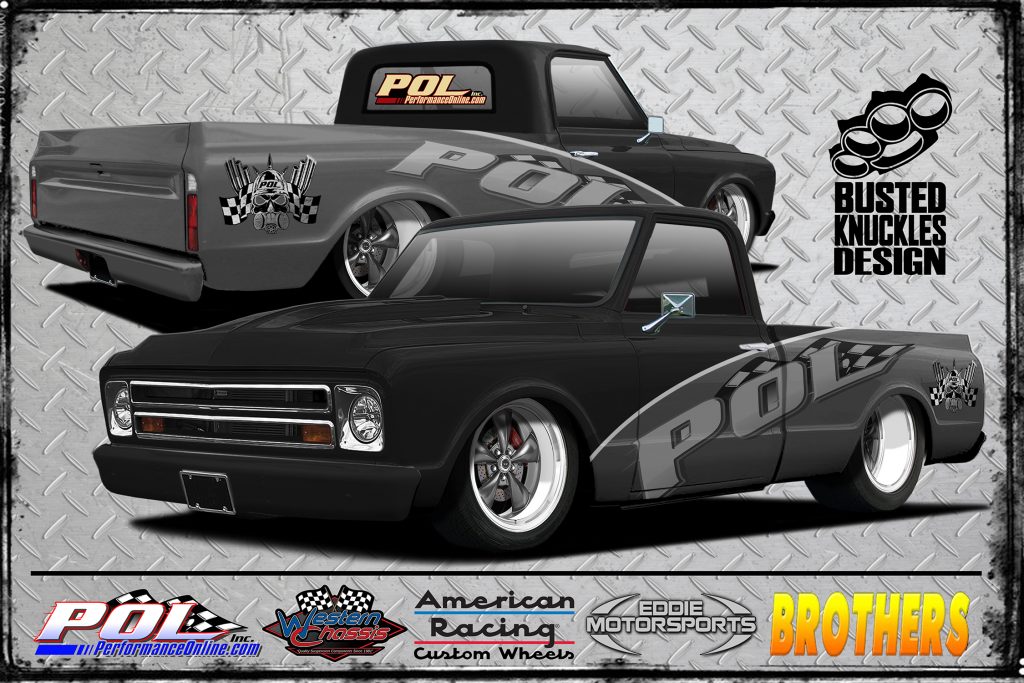 We've got everything done (for now) and the truck is looking amazing!  Thanks to everyone that has helped out on the build so far. The truck is lowered 5″ in the front via our 2.5″ lowered spindles and our new coil over conversion kit.  The rear is lowered about 8″ with our 6″ lowered coils and 2″ aluminum blocks. Check out this before & after picture.

Continue to check back often.  We're always doing something fun with this truck.