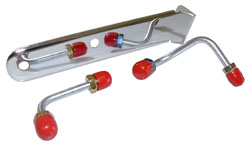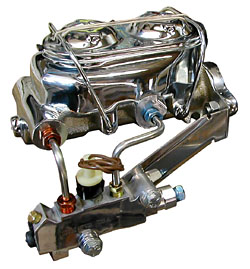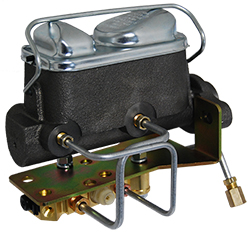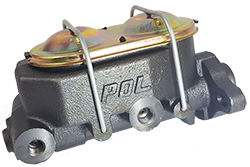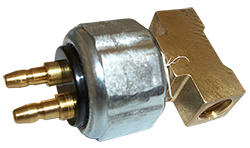 Brake Light Switch with Fitting
This brake light switch is a must when modifying your brake system and no longer using the original brake light switch.
Ships via US post office.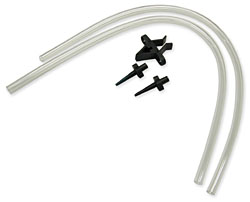 Master Cylinder Bench Bleeder Kit
Available for all master cylinders. You will save time and aggravation by properly bench bleeding your new master cylinder! SHIPS US MAIL FOR $1.50
Proportioning and Combination Valve, AC Delco Type CHROME
GM style proportioning valve manufactured to precise specifications! Individual proportioning valves for your custom application. Works on GM, Ford and MOPAR. Replaces the AC Delco 172-1353 and 172-1361.
Ships anywhere in the USA for $10.00.