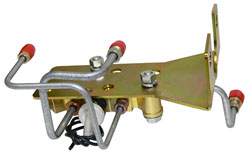 Combination and Proportioning Valve Bleed Tool
Combination and Proportioning Valve bleed tool. Use our Proportion Valve Bleeding Tool when bleeding your brakes to lock the prop valve in place and keep the valve from tripping the shut off mechanism.
Ships US Post office for $7.00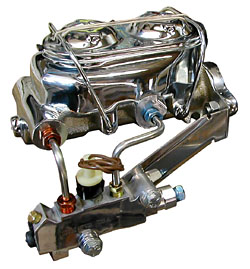 Disc Brake Master Cylinder, POL Chromed Aluminum
Add a light weight chromed aluminum disc brake master cylinder kit to your classic car or truck without major modifications!
Built to precise specifications. See details.
Market price:
$179.99
save 17%