Grease Caps, Spindle Nuts and Washers

Dorman GM Spindle Nut
Spindle nut is used to hold the disc brake rotor or drum brake hub assembly to the spindle.

Dorman GM Spindle Nut Washer
GM spindle nut washers lock on to the vehicles spindle eliminating the chance of the spindle nut from backing off or becoming overly tight.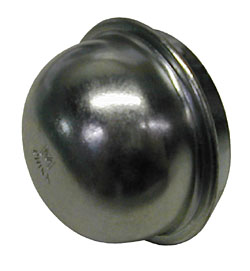 GM Grease Cap 18069
GM grease caps snap in place over the spindle nut on the rotor or drum brake hub assembly keeping outside elements from contaminating bearing grease. We have both small and large GM type grease caps available.
Grease Caps, Spindle Nuts and Washers