Scott found this 1969 C10 SWB on the 67-72chevytrucks.com forum and flew from Oregon to Texas with some buddies to pick up his future restoration project.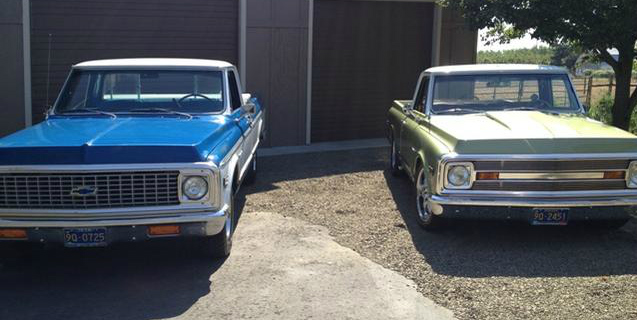 You can follow Scott's build on his 67-72chevytrucks.com build post, which was put together mostly by Scott and his two sons. They initially started their new project by dropping in a new engine, transmission, and by attaching brake and fuel lines.
Unfortunately, Scott found out he was sent the wrong brake lines by another online performance car shop. After finally receiving and installing the correct brake lines, Scott was still unhappy with his braking system. So he removed his front disc brake set up, and contacted the guys over at POL
POL hooked Scott up with POL C10 brake parts, including a C10 power brake booster kit, proportioning valve, stainless hoses, braided lines, duel D52 polished calipers, and slotted, drilled rotors that he cleaned and painted with POR 15.
After the installation, Scott had nothing left to do but to bleed his brake lines, and post his old braking system online for sale.
Tags:
fb