Coil Spring Lift Isolators, Set
Available for all vehicles. Coil Spring Lift Isolators. Tough formulation that will last a lifetime. Impervious to deterioration caused by oil, grease and the elements.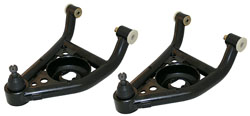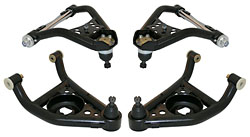 1968-74 Chevrolet Nova, Chevy 2 and Pontiac Ventura Tubular Upper and Lower Control Arm Set
NEW LOW PRICE. Available for 1968-74 Chevy II/Nova car. These tubular control arms are designed for the performance enthusiast!