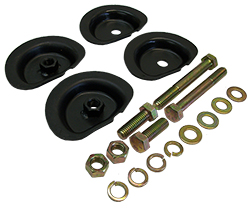 1960-66 Chevy Truck Power Brake Booster Kit
Add power brakes to your truck without major modifications! Available for both drum and disc brake applications. Available for 1960, 61, 62, 63, 64, 65 and 66 Chevy and GMC C10-C20 trucks.
Proportioning and Combination Valve, AC Delco Type
GM style proportioning valve manufactured to precise specifications! Individual proportioning valves for your custom application. Works on GM, Ford and MOPAR. Replaces the AC Delco 172-1353 and 172-1361. Ships anywhere in the USA for $8.00.