For this how-to installation we used POL parts to update our 1965 Chevelle. Virtually everything that was done to it is applicable to 1964-72 GM A-bodies.
The high point of the 60's was the introduction of General Motors' A-body lineup in 1964. It included the new Chevelle Malibu (and El Camino) as well as the Oldsmobile 4-4-2, Pontiac GTO, and Buick Skylark. A V-8 Malibu carried a window sticker of around $2,600, and the others were similarly priced.
Although GM's A-bodies were great cars and well received in their day, by today's standards they have some shortcomings when it comes to stopping power and handling. GM began installing disc brakes on 1965 Corvettes, but the rest of GM's offerings had to wait until 1967 for a disc brake option. There were some notable A-bodies with lots of go and very little whoa. And while the performance versions of these cars had impressive straight-line performance, thanks to their spongy suspension, bending them around corners at speed often resulted in white-knuckled drivers, while the tires squealed loudly in protest.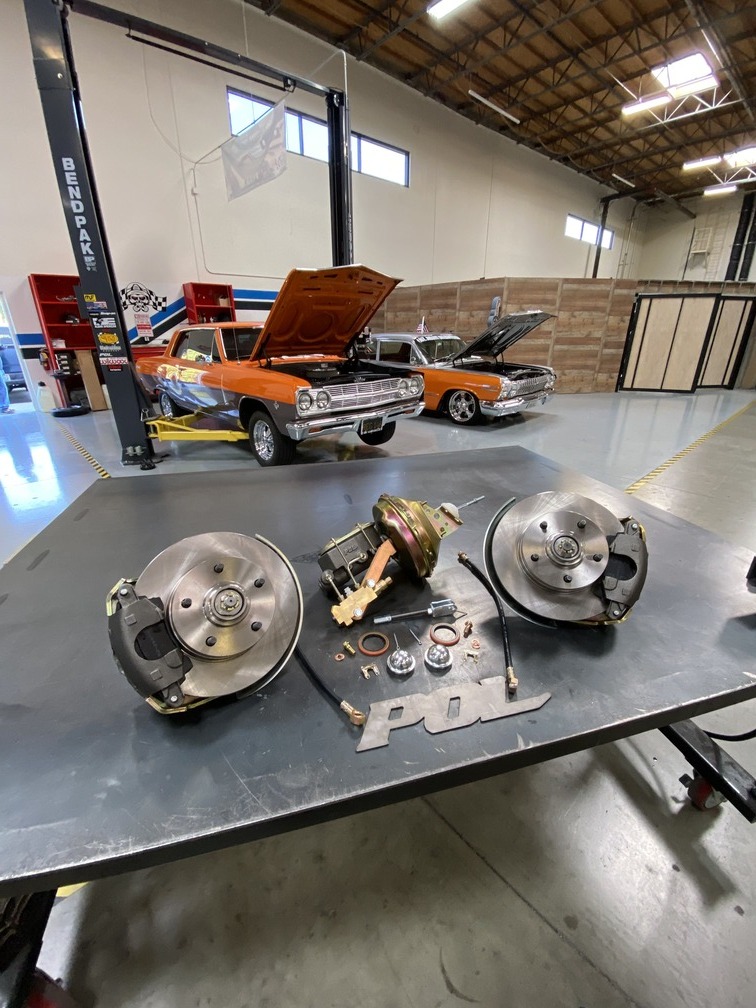 Recently, we had the opportunity to follow along as a number of brake and suspension improvements were made to a typical A-body by the team at Performance Online (POL). POL has been in business building and restoring custom and classic cars as well as selling performance products for over 30 years
Disc Brake Conversion
One of the biggest improvements that can be made to any drum brake–equipped A-body is the installation of a POL disc brake kit, as stopping power is dramatically increased. While the example shown here is a 1965 Chevelle, the parts and procedures for this brake conversion (and all the other updates shown) are similar for all 1964-72 GM A-bodies (check with POL for specific applications).
For 1964-72 Chevelles, POL offers complete kits to convert from drum to disc brakes that include:
OEM forged spindles for disc brakes
OEM caliper brackets
OEM dust shields
POL's forged disc brake steering arms
These kits use single-piston OEM or Wilwood dual-piston calipers—they
will not work with OEM four-piston calipers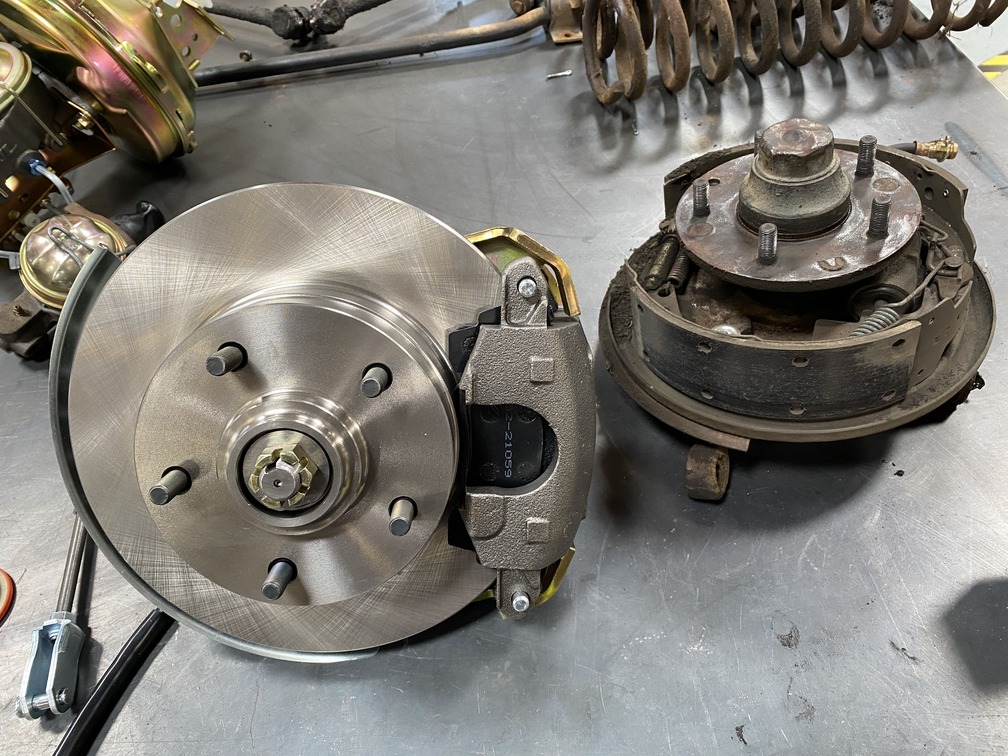 Master Cylinder and Booster
When updating to disc brakes, a power brake conversion should be part of the package. The brake system's hydraulic pressure is increased for more stopping power, while the driver's effort to stop the car, even in a panic situation, is reduced.
POL's master cylinder and booster kit includes:
9-inch-diameter power booster (8-inch, dual diaphragm is optional)
1-inch bore master cylinder
Proportioning valve with bracket and lines
It should be noted that when installing a vacuum booster the angled mounting bracket will result in the integral pushrod connecting to the brake pedal at a lower point than the manual master cylinder push rod did (see photo 17). If the lower hole isn't there, one will have to be drilled.
Steering
Unfortunately, no matter how cool the car was, time and mileage will make mechanical parts deteriorate—and our Chevelle was no exception. To cure the ravages from years of regular use the critical front suspension components of our 57-year-old car were replaced with a performance tie rod end and idler arm kit that included:
Inner and outer tie-rod ends
High-performance tie-rod adjusting sleeves
Idler arm (GM used 13/16- and 7/8-inch-diameter idler arms on A-bodies—check with POL for your application)
To completely rejuvenate the steering system we also installed a new centerlink.
Springs
To replace sagging original springs, POL offers a wide variety of replacement A-body front coils that maintain the factory spring rate. They are available in stock height or 1½-inch drop.
Rear springs are available in stock, 2- or 3-inch drop. Stock height spring rate is 138 lb/in, lowered have a slightly stiffer 152 lb/in spring rate.
Shocks
The POL team advises that shock absorbers are among the most overlooked items when upgrading or rebuilding the suspension. POL's shock absorbers offer the advantage of dialing in damping ratios with three-way adjustments.
To adjust the shocks, they are fully collapsed, then the shafts are rotated to the desired setting:
Valving ratios are:
Front: 90/10, 80/20, and 60/40
Rear: 70/30, 50/50, and 40/60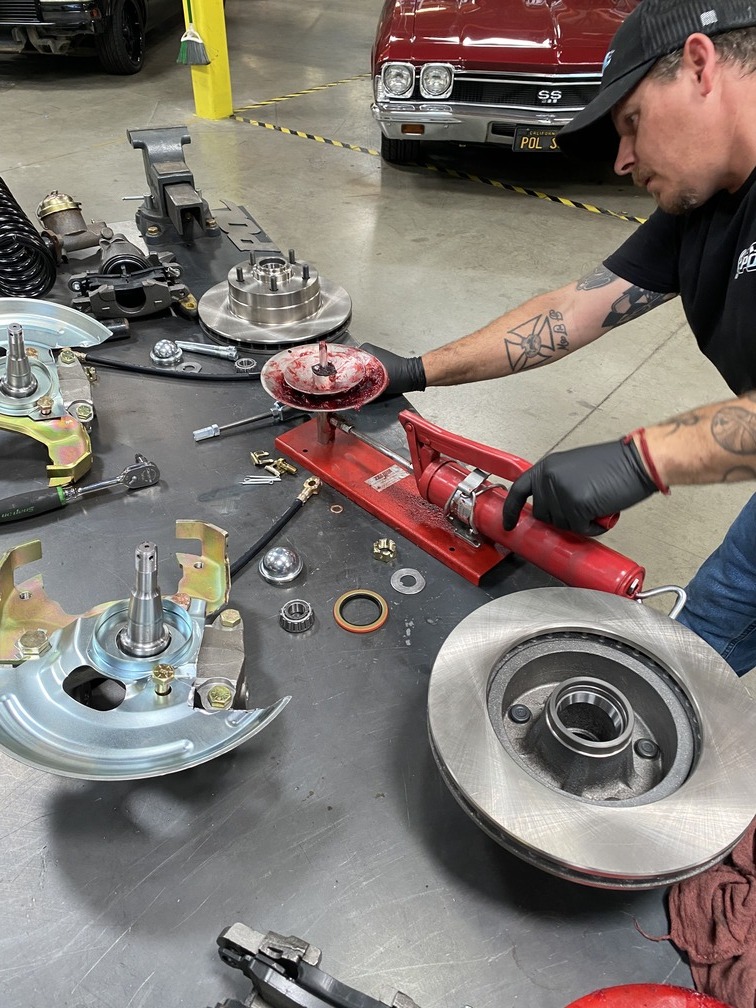 Sway Bars
POL's sway bar kits are designed to minimize body roll, understeer, and oversteer when cornering, resulting in improved vehicle handling and control.
Kit includes:
1 1/8-inch-diameter front antisway bar
1-inch-diameter rear antisway bar
Polyurethane bushings
Making Great Cars Better
GM's 1964-72 A-body cars, like our Chevelle, were truly great cars. And with suspension and brake upgrades, they can be made better than new. Now if gas would go back to 30¢ a gallon …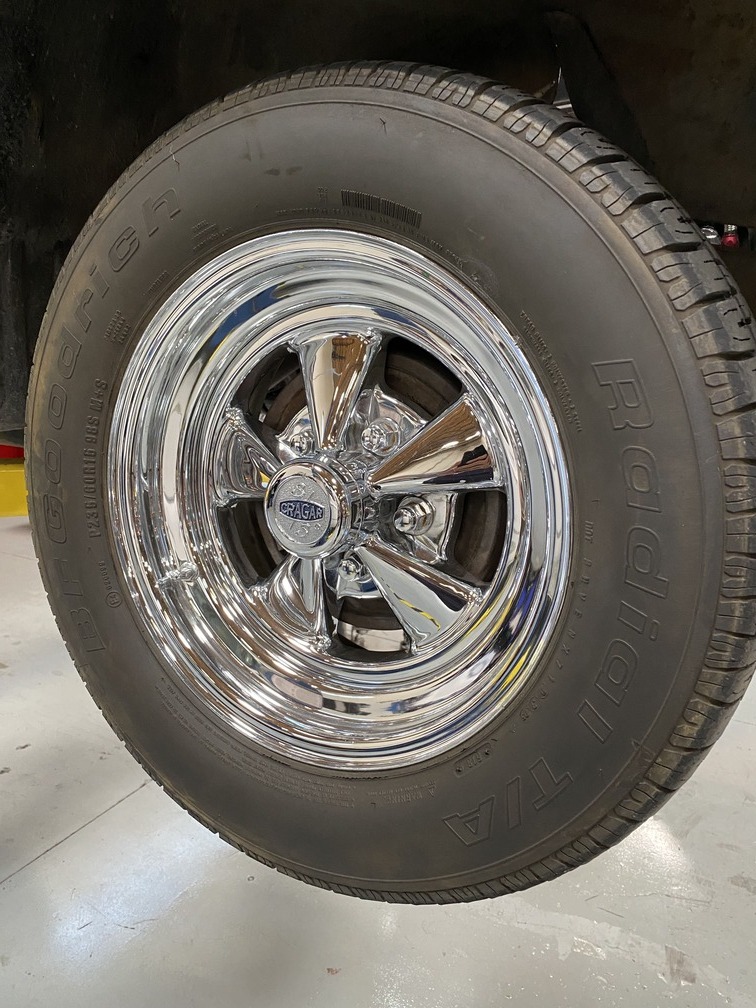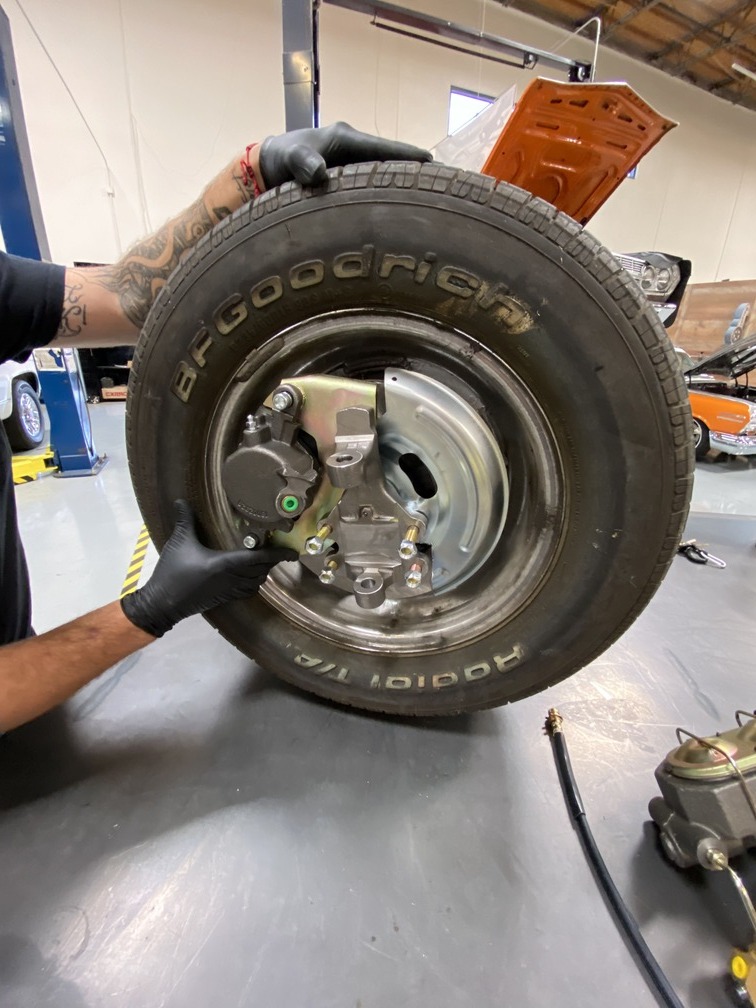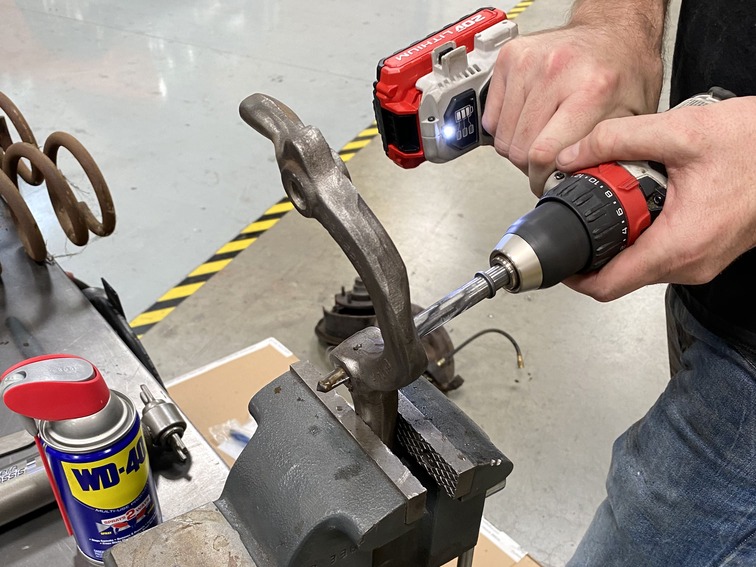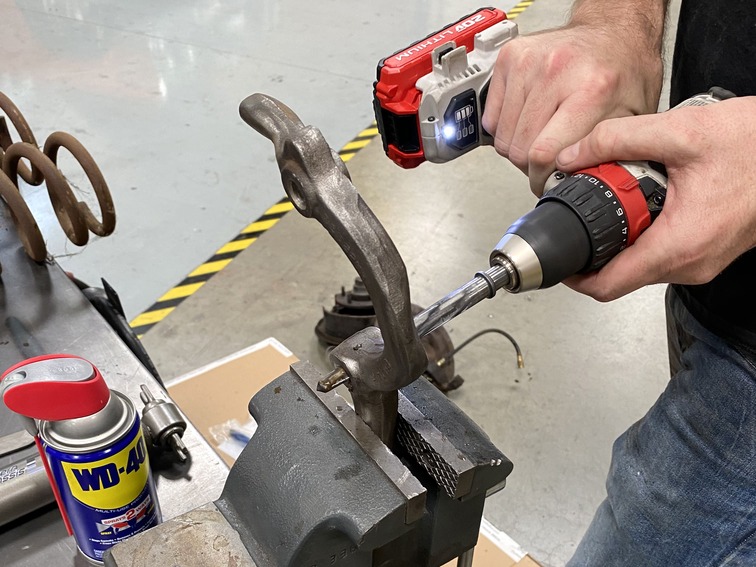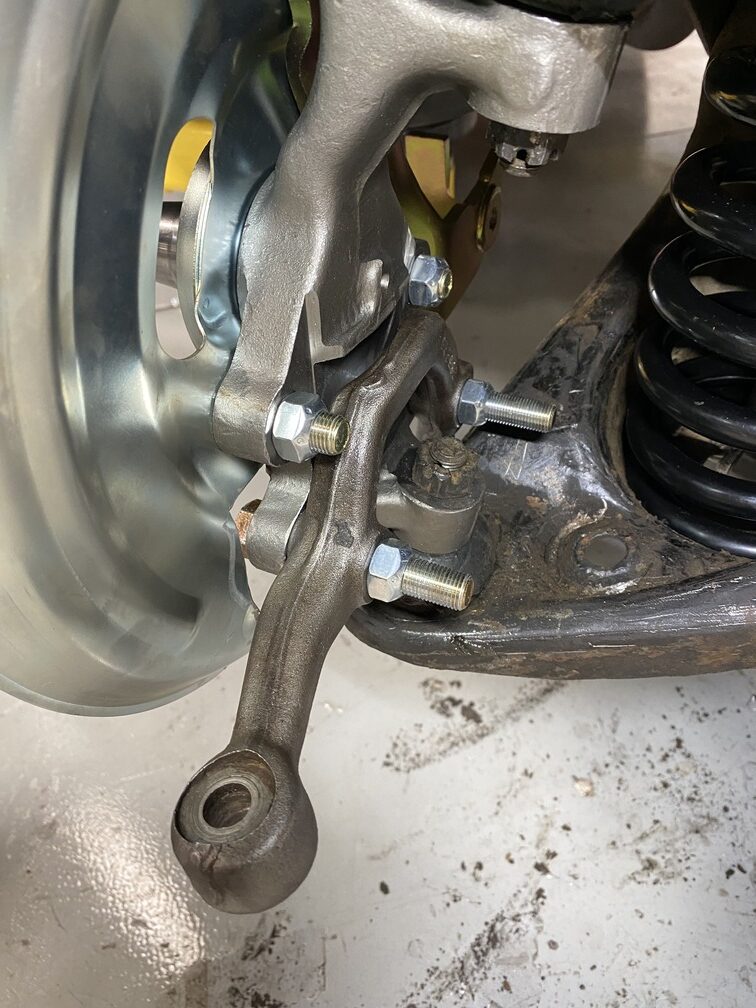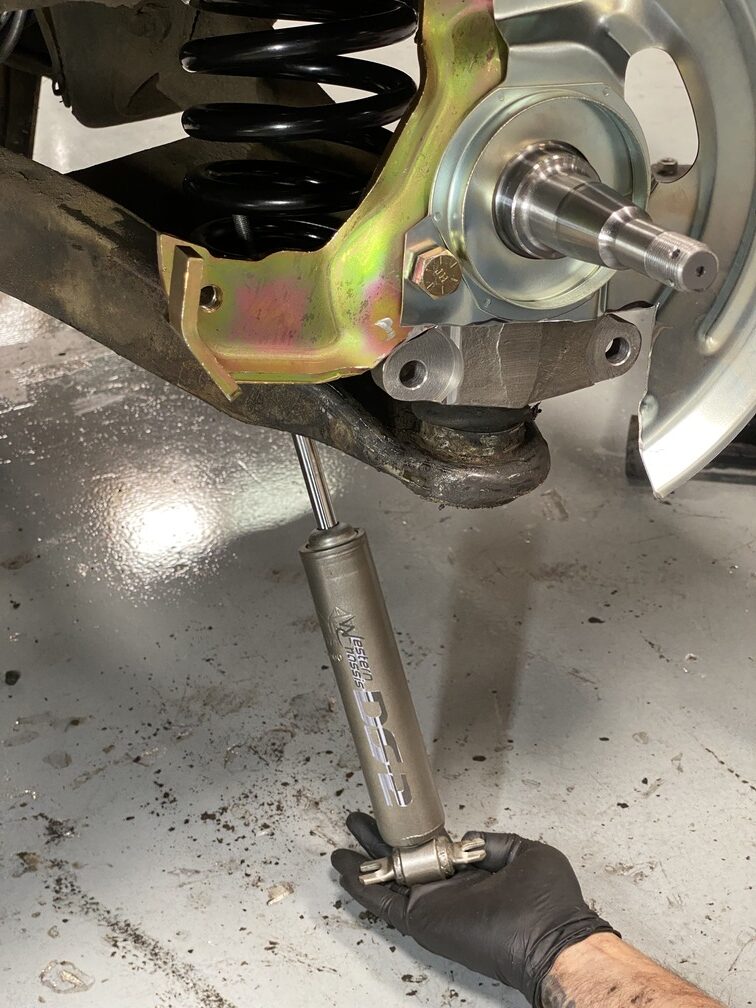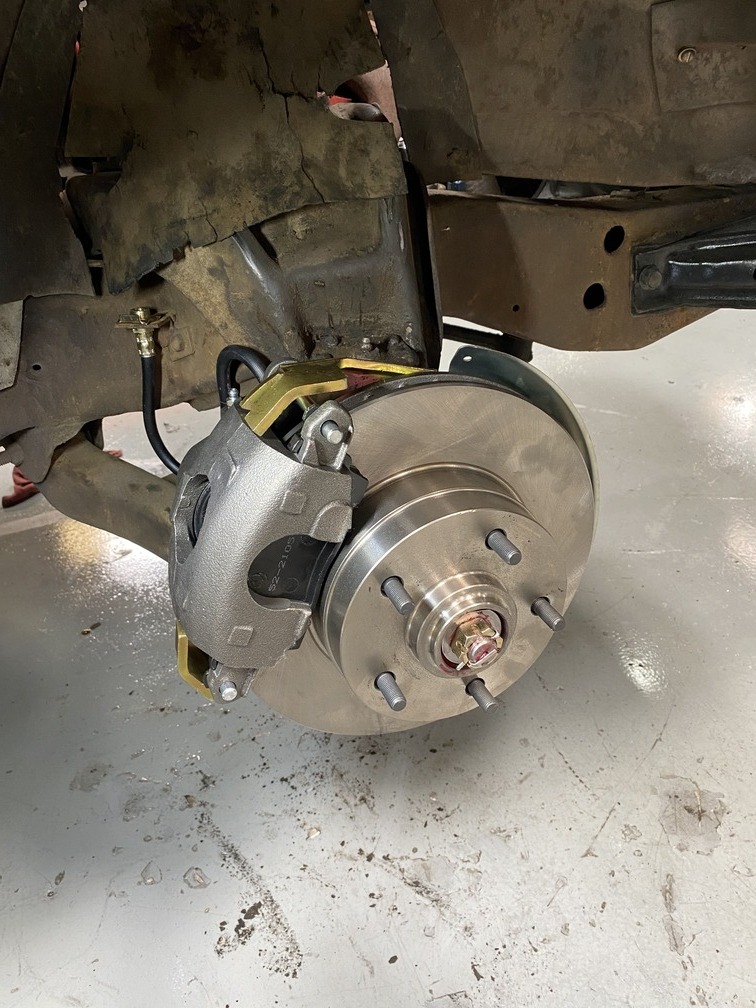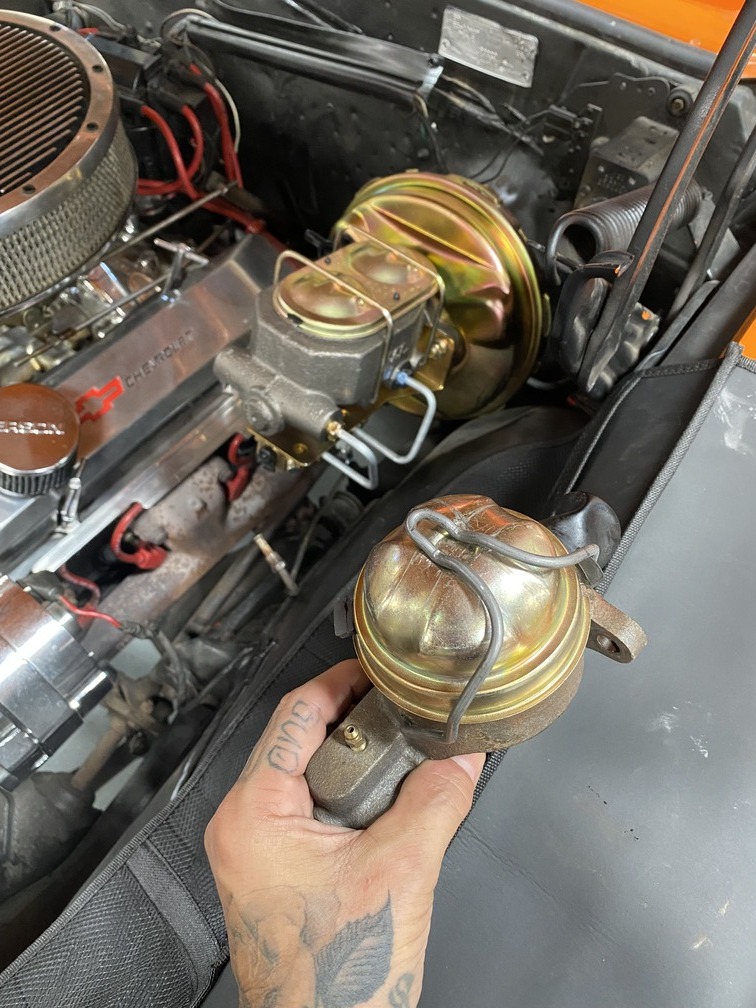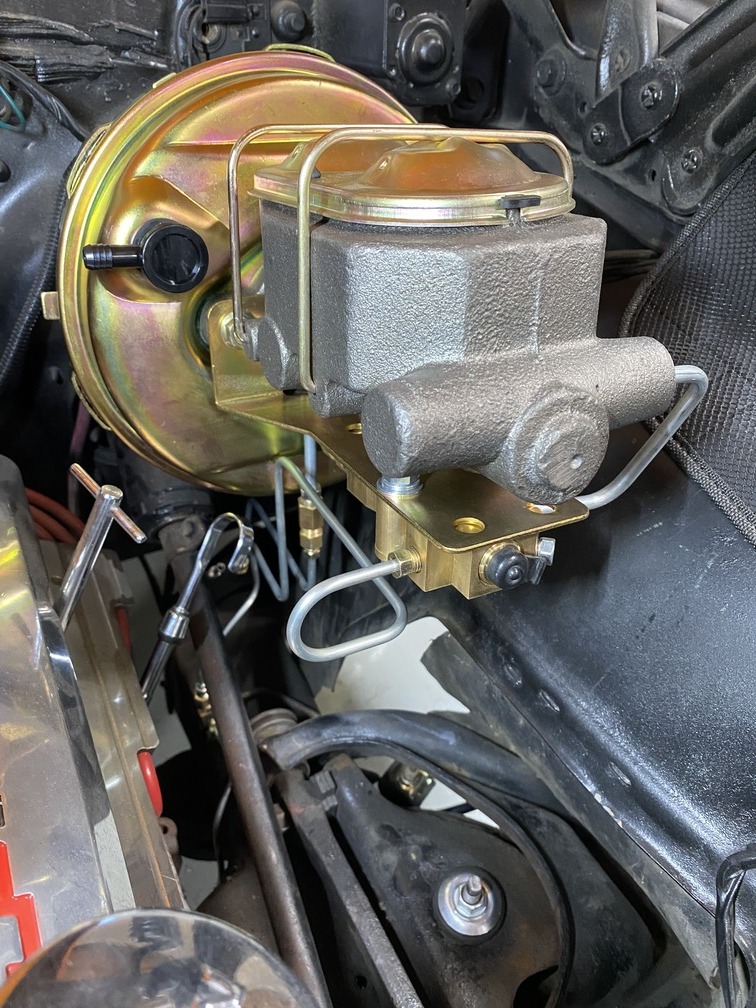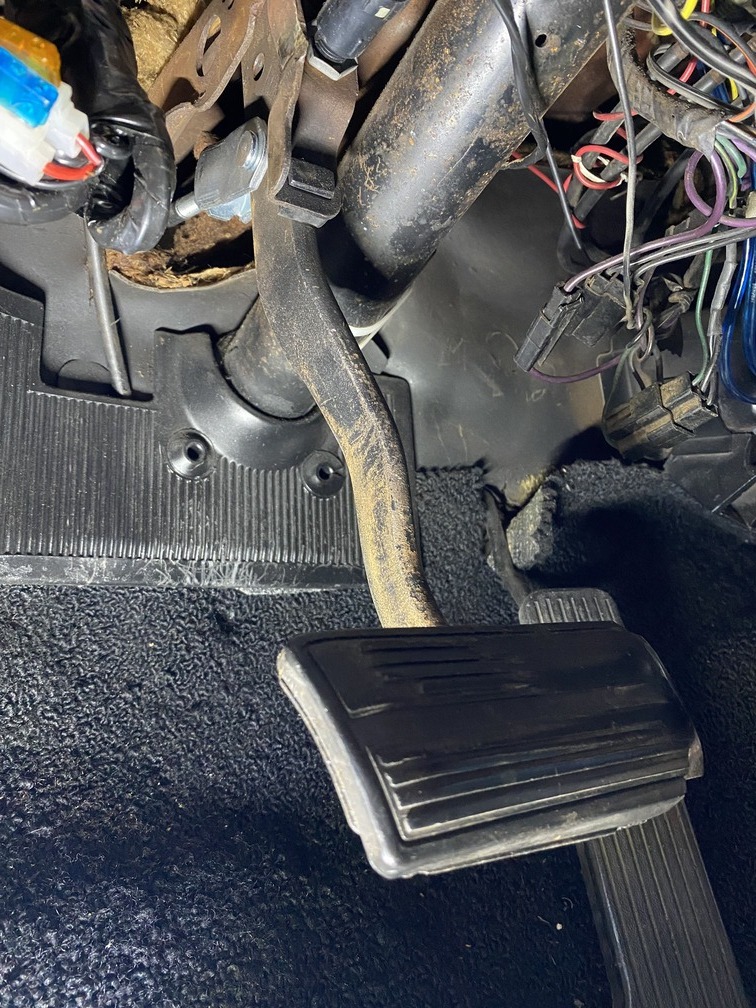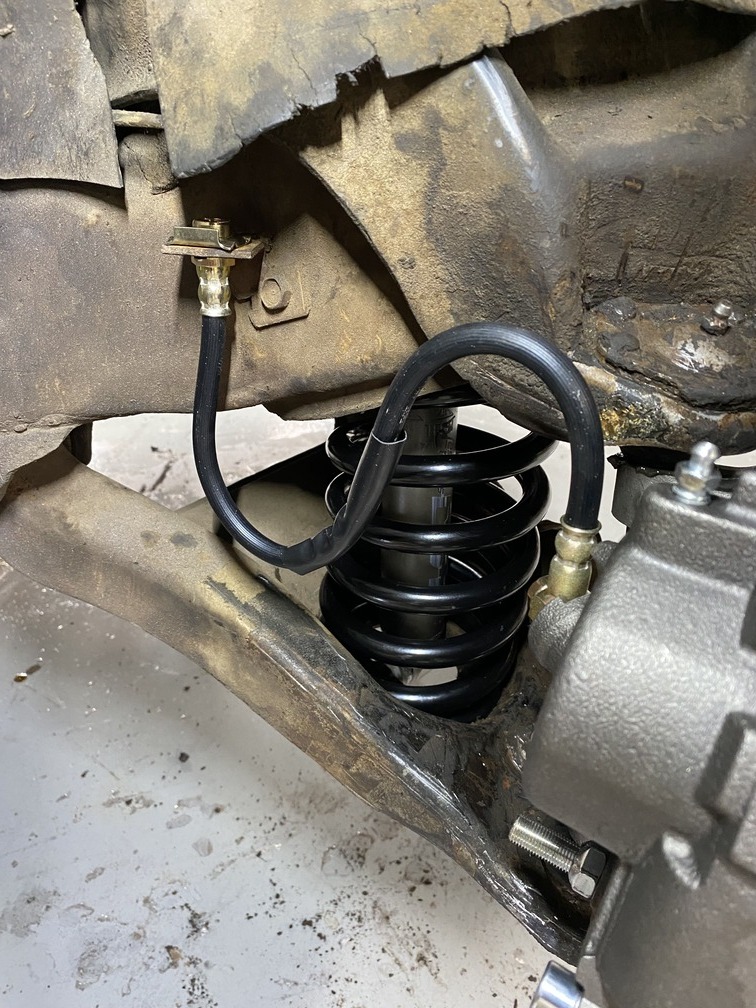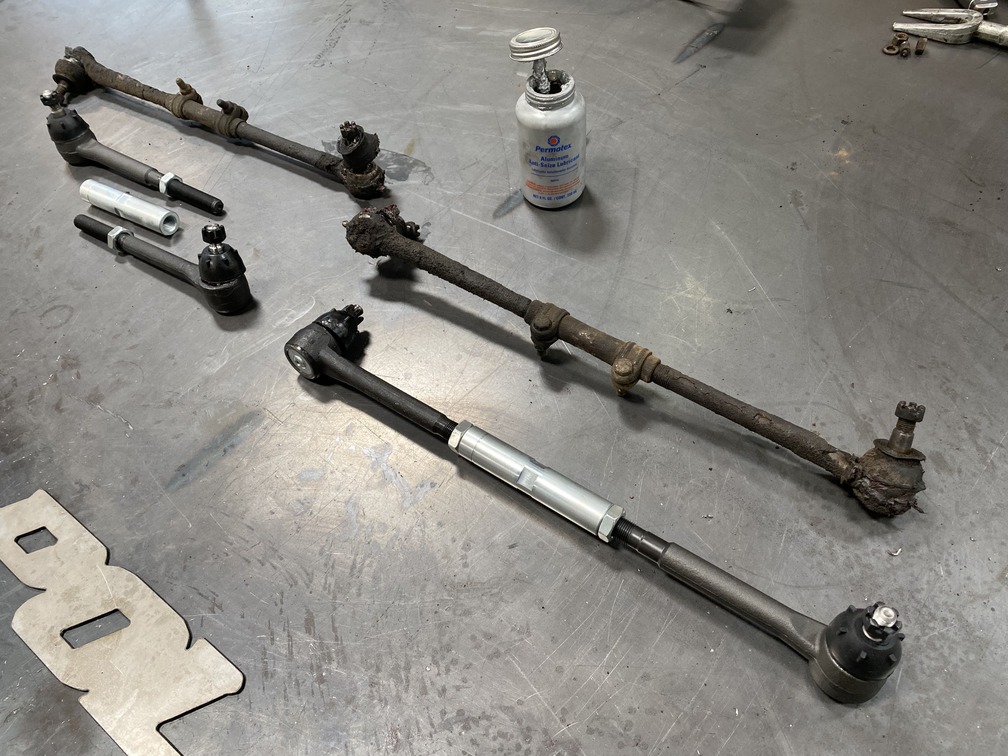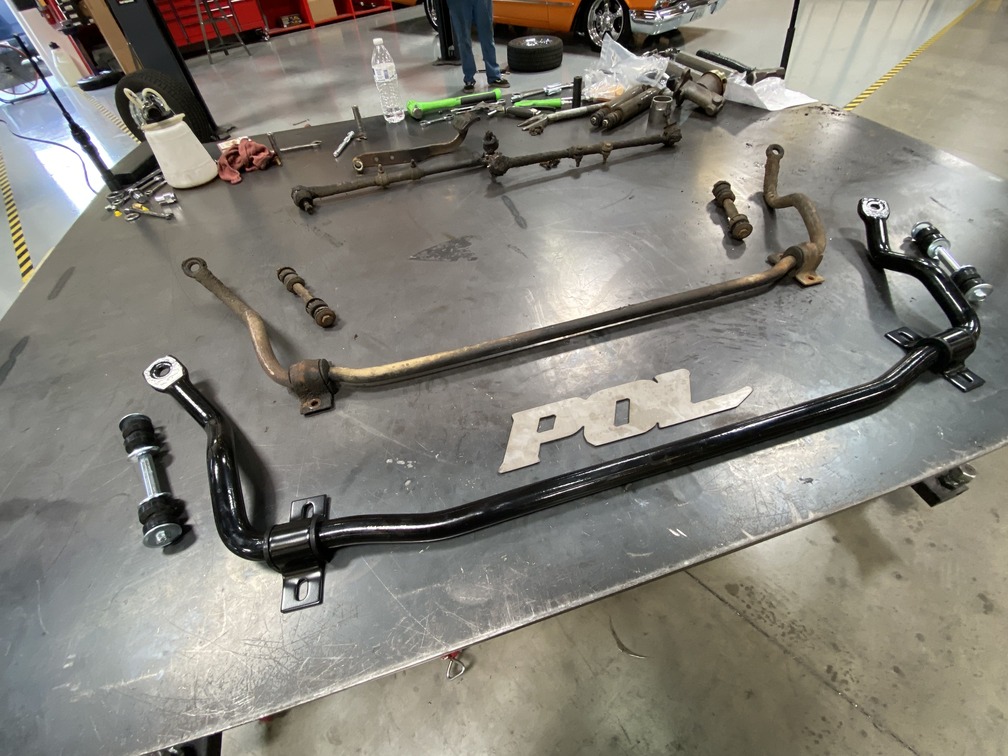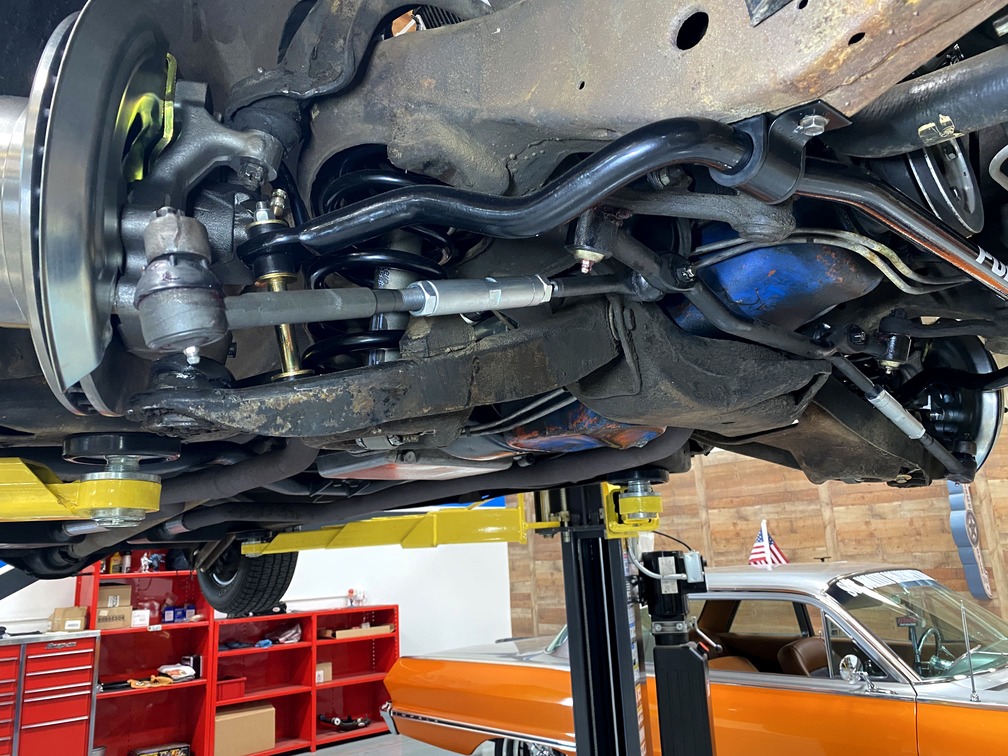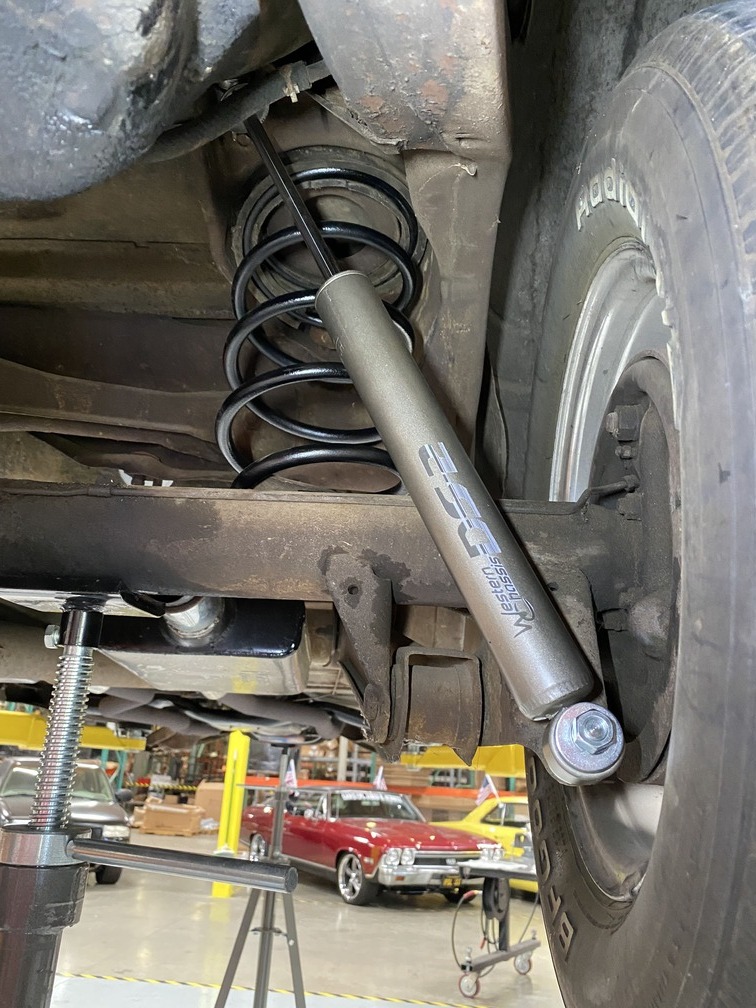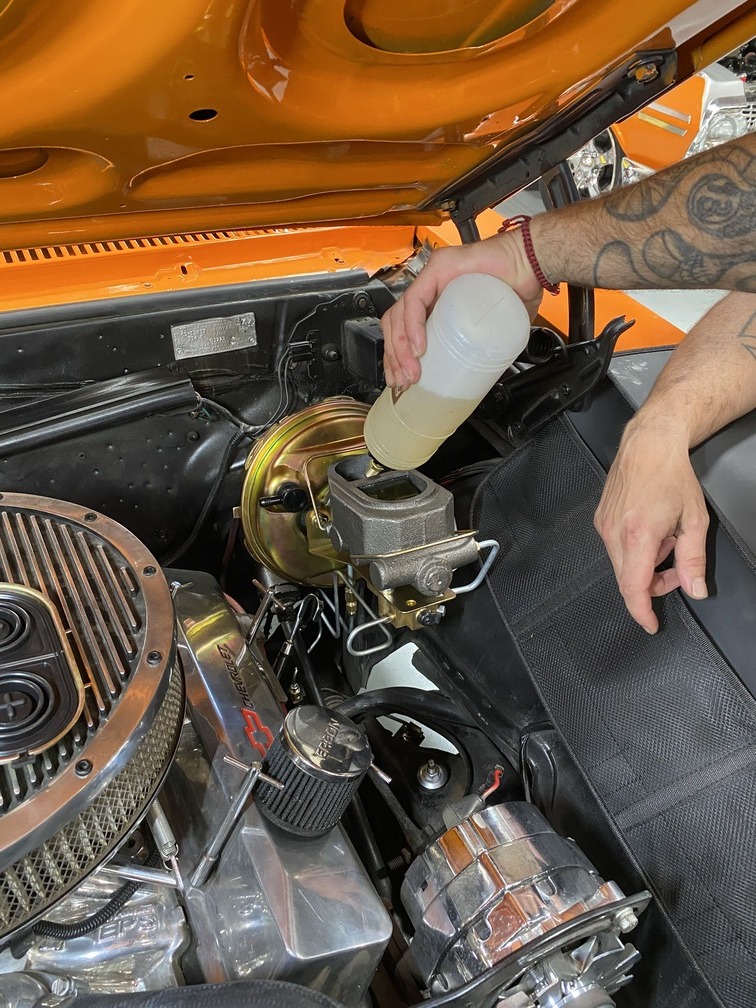 Thanks for checking out the how-to install article. Shout out to inthegaragemedia.com for using POL parts on this classic Chevy Chevelle restomod project.